How To Keep Your Vivarium Secure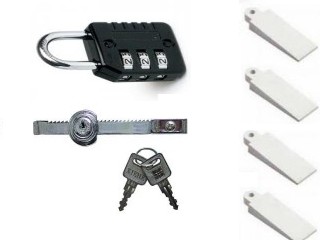 Reptiles are notorious escape artists and if there is an exit point in your vivarium rest assured they will find it. So it is essential that you make sure that your enclosure is secure.
Another problem is inquisitive animals and also humans especially children! Many reptiles can give a nasty bite so it is your responsibility to make sure no accidents happen.
There are a variety of locks available below are the most popular.
Popular Vivarium Locks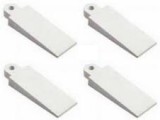 Wedge
The simple wedge is very cheap and will prevent any animal from opening the sliding doors on a vivarium.
The only drawbacks are that they can be knocked off from the outside and also may not deter inquisitive humans or animals.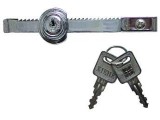 Door Lock
This is the standard lock that is used with sliding door tanks especially wooden vivariums.
It is very secure, but can sometimes need refixing when the tank opened and also if the key is not kept in the lock it can become lost.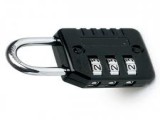 Combination Padlock
This is an ideal lock to be used in conjunction with the majority of glass and mesh vivariums which normally have fittings in place to be used with a combination padlock.
The one obvious drawback is that you have to remember the combination.