Aquatic Equipment Section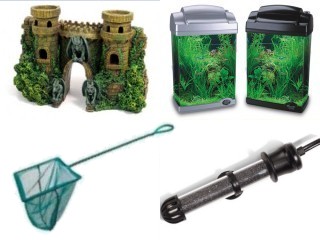 Welcome to Scales and Fins Aquatic Equipment section!
The choices available in setting up your first aquarium can be quite a challenge. So here we have created a section with all the essential items that are required for a successful aquarium.
We look at a variety of topics such as the different types of aquarium available, what sort of substrate to use and the various other pieces of equipment you will need.